Hi everyone! And now I am back for my final update on the SXSW festival. Honestly the festival started out rough but by the end I enjoyed most of the films I saw. There weren't that many I adored and can see ending up on my top 10 of the year but I am still glad I attended the festival. I hope next year I can go in person but for now I'm grateful to have been able to attend in this virtual environment.
Thank you to all the volunteers and workers who made the festival a success and all the creatives who put their films out for us to judge and enjoy. I am very grateful!
So here are my final movies
Lily Topples the World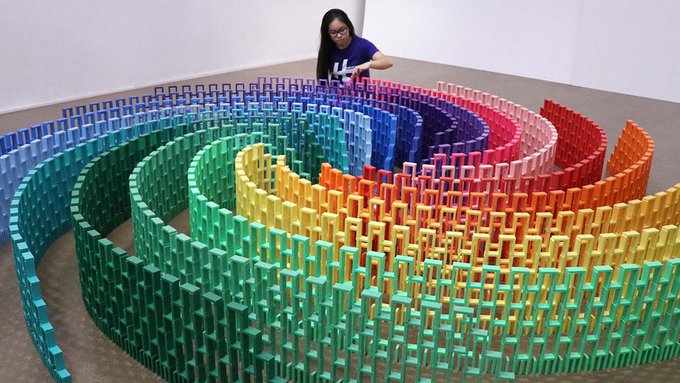 Before watching this documentary I had never heard of domino toppling as a thing and these kind of 'feature an odd hobby/career' docs are always a lot of fun. Lily Topples the World tells the story of Lily Hevesh and how she creates incredible displays with dominoes that are toppled with the toppling being part of the art.
These installations are stunning and she has found a way to make a career out of it both on youtube and working for corporate clients like the Seattle Lottery.
Lily is also an adoptee from China and it was interesting to hear about her experiences and how she identifies and doesn't identify as an Asian American. The documentary does feel a little stretched out and would have probably been better as a short but I still enjoyed it and especially loved watching all the artwork on display.
7 out of 10
Smile Worthy
The Fallout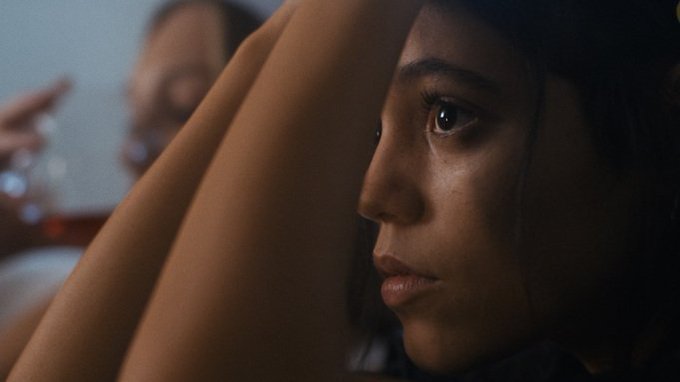 This outstanding drama is written and directed by actress Megan Park in her debut film! (Megan is a veteran of many Hallmark films so it was so cool to see her have such a successful debut). The Fallout tells the story of a young woman who is dealing with the aftermath of a school shooting at her high school. The scenes of the school shooting are intense and visceral and lead actress Jenna Ortega is fantastic. (She is also in the new comedy Yes Day on Netflix that I also enjoyed. She has huge star potential!)
This film could have felt manipulative and frustrating but I bought what it was selling. It is moving and the various responses to the trauma felt real and authentic. Julie Bowen is excellent as her Mother and Shailene Woodley is her therapist and they all work great.
8.5 out of 10
Smile Worthy
Swan Song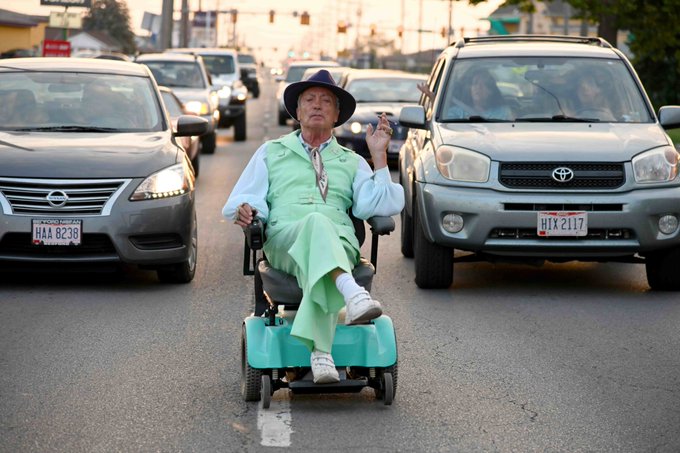 Swan Song is an endearing film about a man in a nursing home who breaks free for a weekend to do the hair of a beloved past client of his who has passed away. Udo Kier is wonderful in the lead role and he is the reason to see this film. I don't know if I have ever seen him before but he's charismatic and charming.
My favorite part about this film is how it captures the sense of longing we feel for those that have passed who we miss so much. They might be in a better place but we miss them just the same.
7 out of 10
Smile Worthy