Hey everyone! I hope you all enjoyed reading my in-depth post on Suzume. Unfortunately I do not have time to write so prolifically for every movie but here are some quick thoughts on 3 recent new releases.
Guy Ritchie's The Covenant

They actually made a special announcement at the screening to make sure we included Guy Ritchie in the title. So there you go sir. It is officially your movie…
That said, I actually enjoyed Ritchie's latest true story war film. It starts out kind of slow following these Afghan soldiers into several skirmishes before the plot starts going. Jake Gyllenhaal plays Sergeant John Kinley who is stuck in the Afghani desert with Taliban hunting him down. When injured his local interpreter Ahmed saves him through a series of miraculous and brave ordeals before making it back to the base and to safety. Then Kinley becomes obsessed with finding Ahmed and getting him and his family to the United States.
Some are going to be turned off by any kind of war story but once the film started going with the rescue I found it quite gripping. I was genuinely invested in Ahmed and John's story and if they were going to make it to safety. The acting by Gyllenhaal and Dar Sajim, who plays Ahmed, is outstanding and I think no matter your political persuasion you'll be rooting for these 2 men to save each other. It's really a story of friendship more than a story of war. It's the kind of movie my Dad will love and that's a good thing! An inspiring true story.
7.5 out of 10
Smile Worthy
Chevalier

If you follow my content you know how much I enjoy a good costume drama. It's for this reason I was looking forward to the new film Chevalier, which tells the story of 18th century Black composer, Chevalier de Saint-Georges or Joseph Bologne who at one time composed for Marie Antionette. Unfortunately despite the best efforts of star Kelvin Harrison Jr Chevalier is sunk by a mediocre script that can't decide whether to be campy fun or serious melodrama and it ends up choosing tedium instead.
With this type of film you either want it to be over-the-top bodice-ripper like with Netflix's Bridgerton series or take itself seriously like a Merchant Ivory film from the 90s. If it was silly I wouldn't mind that almost none of the actors have French accents or speak in ways appropriate for a the time period. I wouldn't mind the sloppiness of the costumes or the weakness of the production design. It would all be part of the escapism.
Instead I found myself getting both annoyed, bored and frustrated. The whole thing felt way longer than the trim 107 minutes. It's a shame because there is a good story hidden in Chevalier. Just wish they'd gotten a better screenplay so I'd be either entertained or edified by it. Sadly it did neither and I left disappointed.
4 out of 10
Frown Worthy
Prom Pact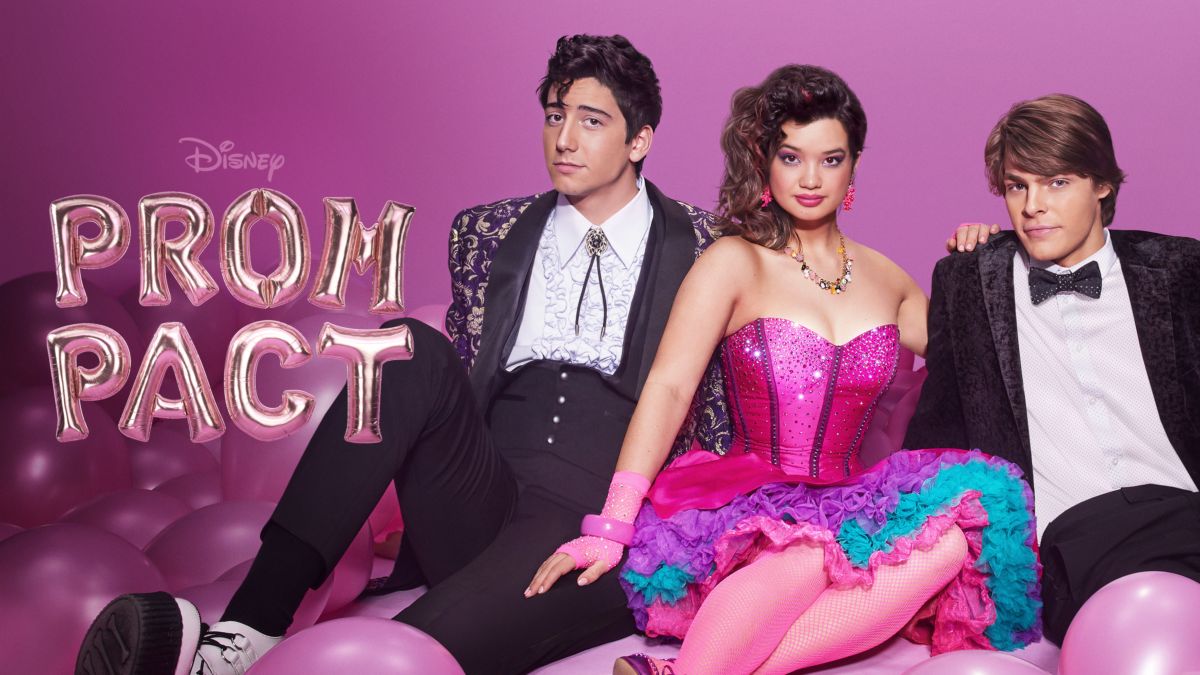 As we've seen recently with the terrible The Whale teen characters in movies can be a bit of a sticking point for this critic. When they are continually portrayed as miserable, sulking creatures I become frustrated and disengaged with the story. I know it's a tough time of life but at a certain point they start to lose their humanity when there is no kindness presented. This is why I found the latest teen rom-com from Disney Channel and Disney Plus, Prom Pact to be so refreshing and enjoyable. It's definitely the best DCOM we've seen in a while and one of the best teen rom-coms of the last decade. I am a big fan of the To All the Boys… films on Netflix and this is as good if not better.
What I loved most about this film is the characters and how they start out as cliches of the genre (the nerd, jock, prom queen etc) and then expand out of those cliches as we get to know them. It's what John Hughes did with his beloved teen movies in the 80s. Peyton Elizabeth Lee is fantastic as the girl who wants to get into Harvard so she befriends a jock athlete she thinks is a cocky jerk played by Blake Draper but there is more to him as they spend time together. There is also her best friend played by Milo Manheim and they have a nice character arc through the story. He has a crush on prom queen played by Monique Green. There are also adult characters: a guidance counselor played by Margaret Cho and Peyton's Mom played by Wendi Mclendon-Covey (I love both of them and could have seen even more).
This is not the most unpredictable of scripts but it is so well executed and everyone involved has great chemistry. I love how it is about more than just romance but about friendship and growing up. These are teens I was rooting for and had to forgive each other on occasion- flawed yet pleasant and enjoyable to spend nearly 2 hours with. I'd say Prom Pact is a real hidden gem of 2023. Watch it! I know you'll love it!
9 out of 10
Smile Worthy
If you like what I do please consider supporting me on patreon. There's some great perks and I sure appreciate it https://www.patreon.com/hallmarkies