Hi everyone! It's time to catch up with new releases I've been watching. I wish I had time to write long reviews of all of these films but alas I do not. Let me know what you think of these films, and we can discuss more in the comments.
Here we go!
Where the Crawdads Sing
Knowing this film was coming out this summer I read the novel by Delia Owens and enjoyed it. Owens does a good job capturing the North Carolina marshes in the 1950s and creates a compelling character in Kya. Now in the film version director Olivia Newman captures those strengths of the novel. It's beautifully shot and Daisy Edgar Jones is just what I pictured as Kya.
The movie leans more into the love triangle (Taylor John Smith, Harris Dickinson) than the book. It's never really a doubt that she loves Tate most in the novel. Also Chase is more smarmy to begin with in the book and his murder trial is more of a focus.
Still, if you like romantic dramas you'll enjoy Where the Crawdads Sing. It feels like a glossy version of what you might get on Lifetime channel but I don't think that's necessarily a bad thing. Maybe an affection for the book helped but I definitely enjoyed this more than other critics
6.5 out of 10
Smile Worthy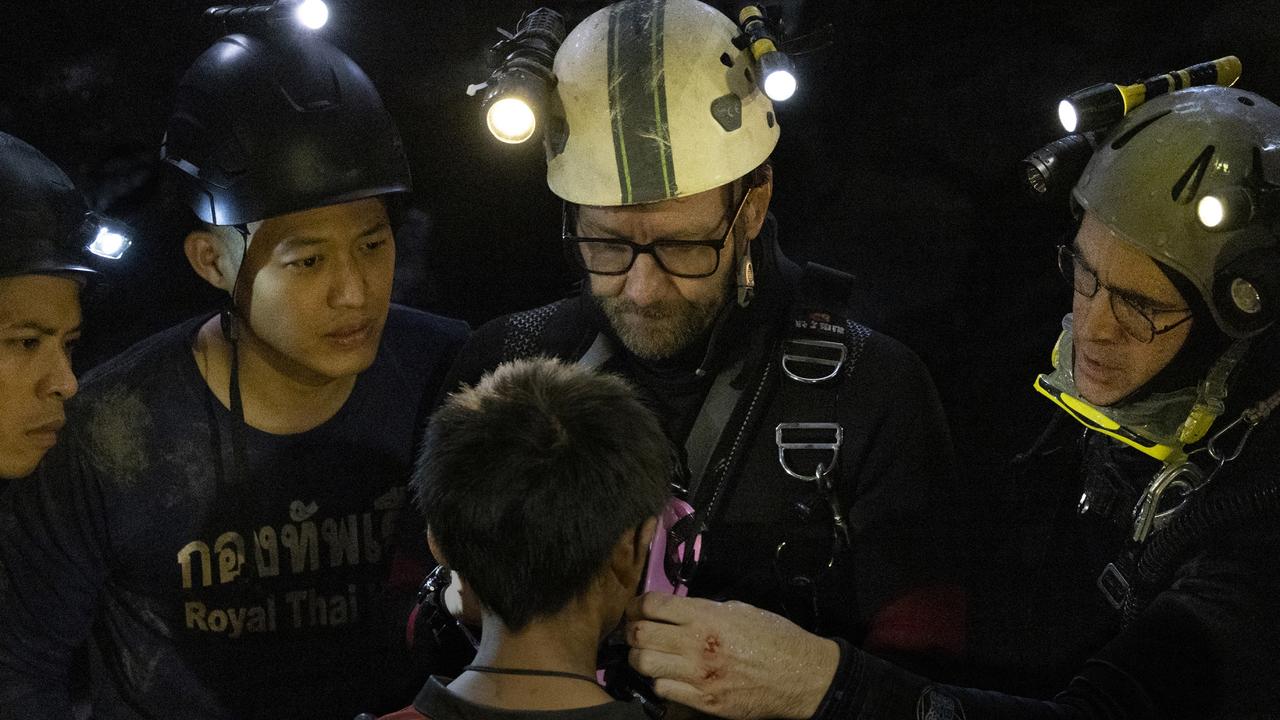 Thirteen Lives
It's always a weird thing when we get a feature film based on the documentary. I almost always prefer the documentary over the narrative film (see Won't You Be My Neighbor). The latest offering is a remake of The Rescue about the 2018 boys cave rescue in Thailand called Thirteen Lives. Do I prefer the documentary? Absolutely. Is this a solid inspirational film? Yes it is.
Thirteen Lives is directed by Ron Howard and it's full of impressive set pieces including everything that happens in the cave and the spectacle of the rescue. The cast is also solid with the likes of Viggo Mortensen, Colin Farrell and Joel Edgerton. My only problem with the cast is they are all a little too "movie starish" where the actual guys were underdogs who dove as a hobby and now their hobby everyone thought was weird is coming in handy.
Still, if you are looking for an inspirational watch this will do the job. It would be a great film to watch for family movie night and all be inspired together.
7 out of 10
Smile Worthy
Vengeance
There are times when I watch a debut film from a celebrity and I can tell they called in all of the favors they could. That is the new film Vengeance from director B.J. Novak. And I don't necessarily mean this is a bad thing. It's just a little jarring to be watching a low budget indie and see Ashton Kutcher, Dove Cameron and other stars pop up.
Vengeance will probably be sold on its comedy when a lot of the teasing of Texas and its homespun ways in the film falls flat. However, the more dramatic parts dealing with Novak's relationship with a former girlfriend who passes away and the podcast he wants to make works well. Most of the time podcasting is horribly portrayed in movies but this felt reasonably authentic for a show like This American Life or even Serial at times.
Novak's character Ben is the right amount of likable while also being quite judgmental and selfish. This helps draw the audience in and keep the narrative surprising. Vengeance isn't a great film but it's a solid indie that shows promise for Novak's writing and directing.
6 out of 10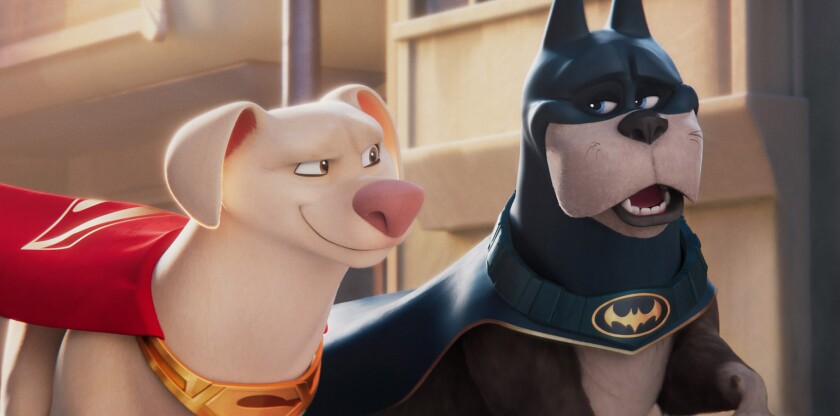 DC League of Super-Pets
There are 2 ways to look at this new film from Warner Animation: First, it's a superhero parody film about the animals of superheroes, or second, it's a cute movie about pets feeling insecure in their roles and hoping to be adopted. The second part succeeds a lot more than the first part.
In fairness the bar has been set pretty high these days in regards to superhero parody films. Movies like Teen Titans Go to the Movies, Lego Batman, Megamind, The Incredibles and even Deadpool poke fun at the comicbook movie tropes so successfully that you have to be really funny to make much of an imprint. Unfortunately, Super-Pets isn't that funny, particularly the villain guinea pig Lulu (Kate McKinnon) is grating and bland.
All that said the parts with the animals particularly the dogs Krypto (Dwayne Johnson) and Ace (Kevin Heart) are sweet and work well. Krypto is Super-man's dog (the movie starts off pretty dark for a kids film with Krypton being destroyed and baby Kal-El and Krypto being sent to earth) and he starts to get upset when Lois Lane (Olivia Wilde) comes into the picture.
This needy dog/toy dynamic has been done a lot but that's because it's a story that works and anyone can relate with. Kids and pet-owners will enjoy this aspect of Super-Pets and for that reason I give it a mild recommendation. The animation also has a sleek comicbook style to it I enjoyed.
My advice go see Marcel the Shell with Shoes On and then see this!
5.5 out of 10
Smile Worthy
So there you go. Have you seen any of these films? Let me know what you think!
If you enjoy what I do please consider supporting at patreon where you can get tons of fun perks. https://www.patreon.com/hallmarkies