To be a creative…
So many of us have the dream but there is only room enough for so many authors, artists, poets, painters, actors and creators. Only so many people can satisfy their creative urges as a living but what happens to the people left behind who are full of unrealized potential? This is the question of Tick, Tick…Boom.
It's ironic because this is also the message of Rent which is the famed Broadway musical written by the subject of Tick, Tick…Boom Jonathan Larson. In Tick we see Jonathan pre-Rent struggling with a science fiction musical called Suburbia he hoped to someday get produced on Broadway. Until then he is working as a waiter (all true details of Larson's life) and trying to make progress with a workshop of his musical.
In the meantime, he has a girlfriend (Alexander Shipp) who wants to move away from New York and a best friend (Robin de Jesus) who has recently sold-out (or has he?) and become a corporate guy. Jonathan judges him but they both come to understand each other by the end of the film.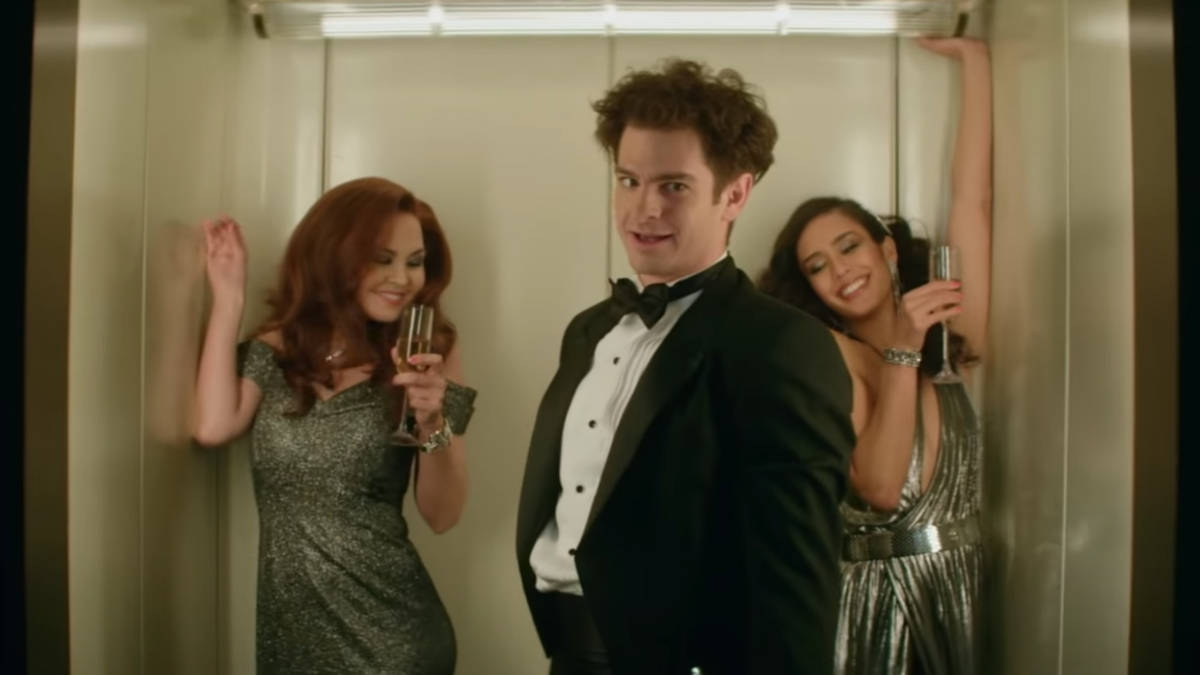 The musical Jonathan eventually writes in Rent is all about community and the value the individual misfits give to the new Bohemia. It's about relationships and a horrible plague that seemed to especially strike at the dreamers of the time. So what do we do? How long do we keep going and trying? That is what Jonathan struggles with as a character in the movie and that's what he expressed in his one-man stage show of Tick.
Lin-Manuel Miranda has captured Jonathan's struggle so well and it makes for an impressive directorial debut. I think only a creative mind like Miranda could know what it's like to keep trying to make something happen out of nothing. The musical sequences will speak to the dreamer and Jonathan's blend of narcissism and love for life will ring true for most who have ventured down this path or they certainly did for me. Tick, Tick…Boom is the kind of movie you want to start again as soon as it is over because it's such a cathartic experience to be a part of.
Andrew Garfield is tremendous as Jonathan and the rest of the cast supports him well. Shipp and Jesus are standouts as well as gorgeous singing from Vanessa Hudgens. There are also tons of fun cameos and Easter eggs the Broadway fan will adore.
The sad part is Jonathan never got to see his dreams come true as he died before the first performance of Rent. Knowing this will happen adds a layer to everything we see in Tick, Tick…Boom and it made for one of my favorite,, if not my favorite films, of 2021. It spoke to me on an emotional level and gave me courage to keep at my dreams. Keep writing, keep podcasting, keep being the best I can be.
9.5 out of 10
If you enjoy my writing please consider supporting me at patreon. It would mean the world to me and we have some fun perks!